This event is aimed at Production Managers.
The file-based revolution has transformed the way we make television programmes.
However, the main sticking point is still the metadata, review and back-up as well as the movement of files on location and in the field.
With the advent of UHD this problem is only going to get bigger, literally.
With file sizes upwards of 4x larger than those of HD programmes productions face new challenges.
As if this wasn't enough, many productions now want to move these rushes back to the post facility earlier in order to get the edit started sooner. Connectivity and well-designed workflows will become increasingly more important.
Production Managers – join the DPP's panel to find out how the best in the business are solving these challenges and what you need to know to implement these changes.
Panel Members:
– Mark Purvis – Mission Digital
– Janne Harrowing – BBC
– Paul Evans – Blast Films
– Jonathan Smiles – Freelance
– Dave Logsdon – The Farm
This event is kindly enabled by DPP Member The Farm.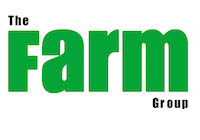 This event is open to both DPP Members and Non-Members.
If you are reading this and you aren't a Member, you can join here or contact us for further information.