DPP members get exclusive opportunities to take part in, and sponsor, our high quality research and analysis projects. Your participation helps us create valuable intelligence on the most important topics in media and technology for the benefit of the whole DPP membership.
Our team is currently working on the following research projects:
Will COVID-19 change the way we work?
A research project capturing how the Coronavirus crisis influenced attitudes to remote and distributed working.
Synopsis
The impact of the Coronavirus pandemic on the media industry - like all industries - is huge and unprecedented. One of the most immediate impacts is the need for almost every company to adopt remote working, using cloud-based tools.
But the pandemic will eventually end. When it does, will businesses simply return to the way they worked before? Or will our working practices have been changed forever?
We're conducting a unique piece of longitudinal research that will look at how our feelings and behaviours around remote and distributed working developed through the course of the pandemic. The research looks at how companies made structural adaptations; but it also charts personal and emotional journeys, capturing how it felt to work so differently, and whether our attitudes were changed by the experience.
Timeline
Mar - Jul 2020
Sponsorship
This work is enabled by DPP member Signiant.

Participation
All DPP member companies should have received a request to take part, but if you have any questions please contact Anh.
Anh Mao
Content Manager - Special Projects and Events
Email Anh
Architecting for the Cloud
In this unique piece of DPP research, we'll share the real-world experience of content providers and suppliers who have been pioneers in architecting for the cloud, to provide the key principles the industry needs for this important transition.
The purpose of the work is to provide the media industry with a clearer understanding of:
What "good" looks like in terms of cloud-based media architectures
The experience gained and lessons learned by companies who've built from the ground up for cloud, and those who've migrated existing solutions to the cloud
The benefits of doing this well, and the pitfalls to watch out for
The key principles to follow when planning your own migration
Timeline
May - Sep 2020
Sponsorship
This work is available for a sole sponsor or for joint sponsorship. Please contact Rowan for further details.

Participation
Please contact Rowan if you have expertise or an interesting case study, and would be interested to participate.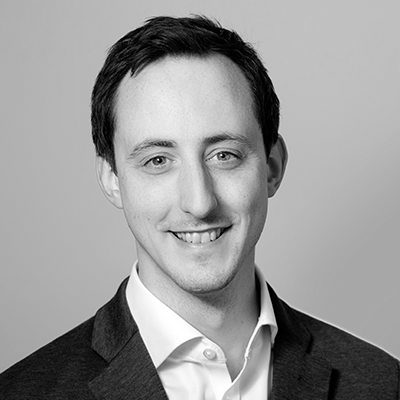 Rowan de Pomerai
Head of Delivery and Growth
Email Rowan
Design for Tomorrow
No media company will emerge from the Coronavirus pandemic intending to be the same as it was before. Every company will seek to redesign itself so that it can operate more effectively in any future global crisis.
But what are the key principles that will increase both resilience and effectiveness in the post Coronavirus media economy?
In a crucial contribution to the media industry's recovery from the pandemic, we'll use our unique access to expertise from across the whole media supply chain to identify those key principles.
We will do so in the form of a series of seven special reports and webcasts - each the product of bespoke research.
The seven areas will be:
1. Key Design Principles
2. Working Practices
3. Content creation
4. Content preparation
5. Libraries and archives
6. Distribution
7. Commercial relationships
Timeline
3 week sprints throughout Jul-Oct 2020
Sponsorship
We're seeking a number of sponsoring partners for this work. Get in touch for more details.
Participation
To find out more or to get involved with this work, please contact:
Jayne de Ville
Marketing Manager
Email Jayne