In an increasingly global and competitive media industry, the pressure is on to realise the value of content as effectively as possible.
More content must be delivered to more platforms, more quickly than ever.
Technology solutions need to provide the agility to respond to new opportunities fast – and efficiently.
At this private, executive level event, you will hear how Discovery and Sky Italia are investing in their next generation supply chains, before joining in open discussion to share experience, knowledge and challenges.
Featuring:
Simon Farnsworth
EVP & Global Head of Broadcast Technology & Operations, Discovery

Riccardo Botta
Director, Production & Creative Hub, Sky Italia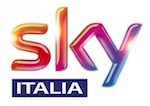 ENABLED BY DPP MEMBER

This exclusive event is available to content providers – book tickets here.